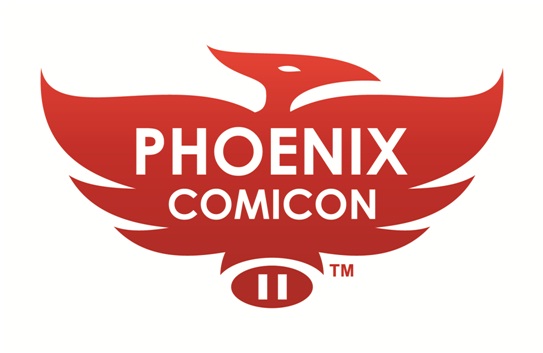 After weeks of negotiations with the generous curators of the global sensation, Omega 1 will be attending Phoenix Comic Con in a booth. #267 to be precise. This appearance will have the premiere of Issue 4, the Special Edition Motion Comic DVD, Jamie Tyndal/Nei Ruffino Variant cover and Print, and the never-before-seen "OmegaWheel" at an Arizona Convention; where fans can win 99 cent comics, crazy discounts on Omega 1 merchandize and even a "$100 Grand" Prize!
Be sure be looking for the panels that the creators of Omega 1 will be hosting/attending at the convention as well.
In Issue 4:
Created by Alina Andrei & Mark Edward Lewis, and Written by Mark Edward Lewis
Original Artwork by Emmanuel Xerx Javier
In this installment, Omega finds herself trapped in the spawning chamber of the Alphas with Rev. Dr. Michael Bertrand and Sigma ready to dispatch her to the afterlife. The instigator of the Hacker War, Ibrahim Anwar, is discovered. The ETHOS children find themselves on their first "off-ranch" mission, and the dark secrets of Dr. Roy Marcus are further revealed. But when Lina is captured and tortured while doing a courier run for a new client, everything stops as the ACA team desperately tries to find her.